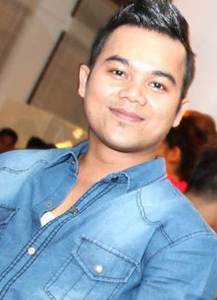 Oun Savann
City Curator for Siem Reap
Following the completion of his art studies at Phare Ponleu Selapak Art School, Oun Savann began his professional career as a photographer, curator and visual arts teacher in 2008.
Combining his love of art, education and children, Savann has taught visual art to children through several NGO's, the Cambodian Landmine Museum and the Giant Puppet Project which involves approximately 450 children each year. He has also exhibited his work locally and internationally to raise awareness and funds for the Children Surgical Centre in Phnom Penh.
Prior to joining the team at Our City Festival as the City Curator for Siem Reap, Sovann worked as the Assistant Curator for Art Lounge and THEV Gallery and continues to work as the Assistant Curator at the Park Hyatt Siem Reap and the Landmine Museum Art Gallery.