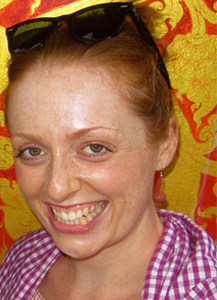 Olivia Wynne
Sponsorship and Volunteer Manager
Olivia Wynne is an events, philanthropy and sponsorship specialist with experience in the Australian subscription television and performing arts sectors. She has worked at Nickelodeon Australia and on multiple Kids' Choice Awards, Sydney Opera House and their Annual Giving Program, and Sydney Festival 2010 and 2011.
In 2011, Olivia embarked on a cross-cultural professional challenge and relocated to Cambodia with Australian Volunteers International for a fundraising and communications assignment at Child Helpline Cambodia. She has also provided volunteer support to a range of local non-government organizations in the disability and creative arts sectors.
Olivia joins Our City Festival as the Sponsorship and Volunteers Manager to pursue her passion for working on creative projects, building dynamic partnerships and empowering young people to learn and innovate.